2. What landlords need to do
As a landlord you have certain responsibilities to help your tenant make and manage their Universal Credit claim. Here's a few things you can do to help their claim go smoothly and help ensure you receive rent payments in full and on time.
1.    Confirm housing costs
Private sector tenants
You can help your tenants by making sure they have documents that are up to date and correct.
If a claimant applies for help towards private sector housing costs as part of their Universal Credit claim, they will be asked to provide proof of:
liability to pay rent
occupancy of the property they are claiming for
If they don't have a signed tenancy agreement which shows the current rent, a signed letter from the landlord or letting agent is acceptable.
This evidence should be provided by the claimant at their first appointment at the jobcentre. Claimants will not receive any help towards housing costs until they provide this proof. If a private sector tenant hasn't provided all the information required, the Department for Work and Pensions will contact them.
Please note that private sector landlords will not be informed that their tenant has made a claim for Universal Credit.
Social sector tenants
If your tenant applies for help towards social sector housing costs as part of their Universal Credit claim you will be asked for details of their housing costs. Please make sure your tenant knows the following when they make their Universal Credit claim:
Their postcode
Your organisation's name (or your name if there is no organisation name)
Your postal address
Your telephone number
Your email address
If you are registered on the Landlord Portal you will receive this request through there. The Department for Work and Pensions is contacting social sector landlords to invite them to register on the Landlord Portal.  Watch social sector landlords explain how the Portal has helped them:
If you are not registered on the Landlord Portal you will be sent a housing verification form by email.
You will need to confirm your tenant's housing cost details before they can receive any help towards their housing costs through Universal Credit. Responding quickly will help make sure you receive rent payments on time.
2.    Consider whether rent should be paid straight to you
In some cases where a claimant is having trouble managing their money, it may be appropriate for their Universal Credit housing costs to be paid straight to their landlord.
This is known as an Alternative Payment Arrangement. The guidance on Alternative Payment Arrangements provides more information about the process and which tenants this will be appropriate for.
All landlords can apply for the direct payment of rent from the start of a Universal Credit claim using the Apply for a Direct Rent Payment (ADRP) service. ADRP is a new online service for landlords to request direct payments of rent or rent arrears. It replaces the UC47 process.
Social sector landlords can also apply through the Landlord Portal or as part of the rent verification process.
If you received a managed Housing Benefit payment from the local authority you should make sure you familiarise yourself with the process for Alternative Payment Arrangements. Direct payments to a landlord will not be automatically put in place when someone moves onto Universal Credit. However, if a tenant tells the Department for Work and Pensions that their Housing Benefit was paid direct to their landlord, this can be continued from the start of their Universal Credit claim if the claimant still needs this support.
3.    Understand how to resolve issues
The Housing queries routeway provides guidance on how to resolve landlord queries about Universal Credit. It includes links to online information, as well as telephone numbers for specialist support.
In most cases you should attempt to resolve any claim or payment issues with your tenant. It will usually be the case that they can raise and address it through their online Universal Credit journal.
If this is not possible or the issue remains unresolved you can call the Universal Credit Service Centre.
Before you call
The Department for Work and Pensions (DWP) will usually need explicit consent from the claimant before talking to a landlord or other third party (including family members) about their claim.
If a direct payment of rent to the landlord is in place, DWP can speak to a landlord about the payment without the need for consent. Please note that consent will still be required for all other subjects.
The claimant can provide consent through their online journal or by calling the Universal Credit Service Centre. The claimant will need to provide:
The name of the person they are giving consent for
The name of the organisation (if applicable)
Brief details about the issue they are giving consent to talk about. DWP will not be able to talk about wider issues, so it's important to be clear what the consent is being provided for.
Please read Universal Credit consent and disclosure of information and ensure appropriate actions have been taken before calling DWP.
When you call
Once this consent has been provided, you can call the Universal Credit Service Centre on 0800 328 5644.
You will need to listen carefully to the options to make sure you reach the case manager who will be best placed to help with your query. You will be asked some automated questions about the claimant, so please ensure you have the following information before calling:
The telephone number the claimant has registered with Universal Credit
Their postcode
The first line of their address
Their date of birth
Please note consent is not open ended. It usually lasts until either the specific request is completed, or to the end of the assessment period after the one in which the consent was given. This may mean the claimant has to give consent more than once.
If the issue is urgent or still unresolved you should contact your local jobcentre. The partnership manager can help with general queries, and the work coach team leader will deal with claimant-specific issues. Find out how to contact them by emailing the DWP partnership teams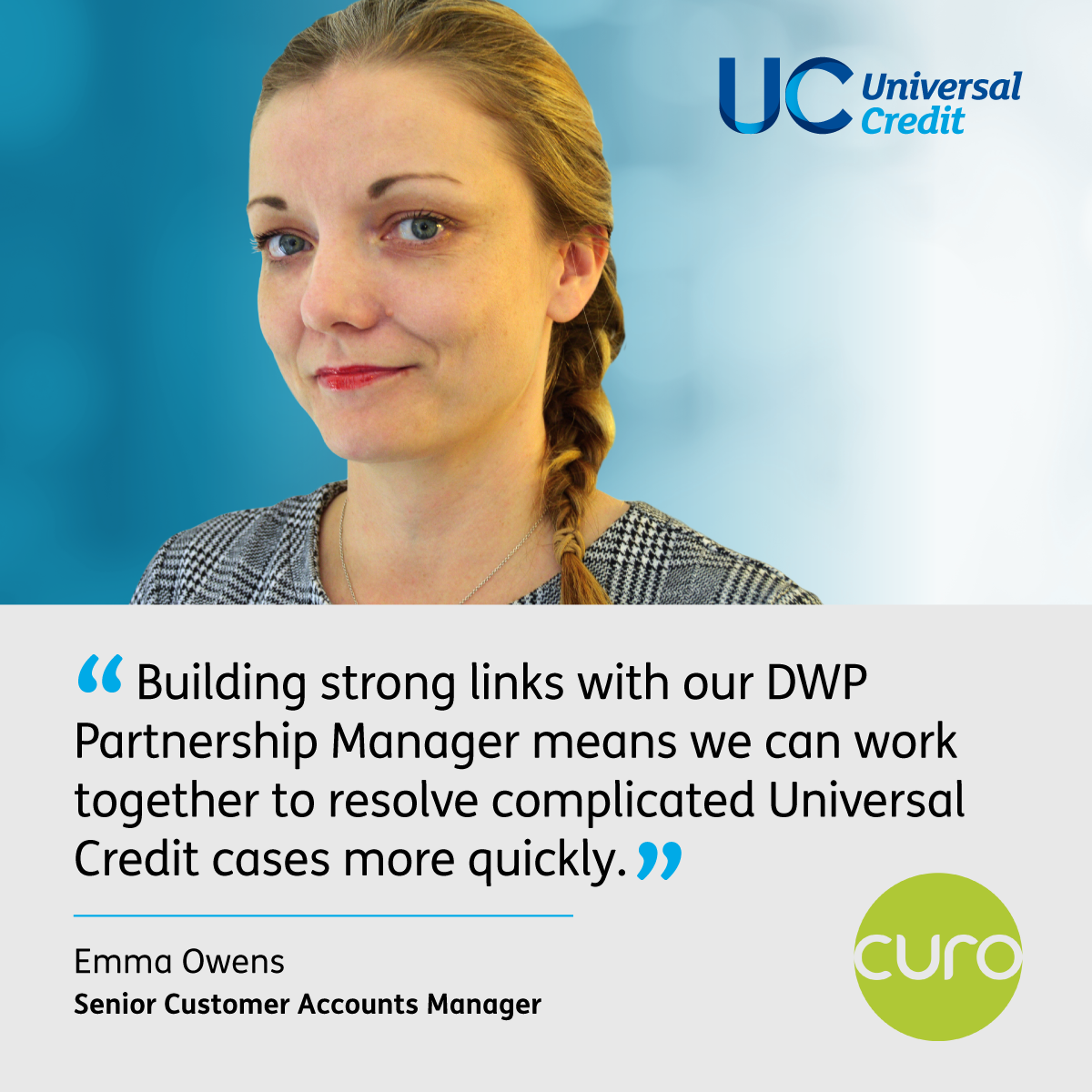 4.    Read the guides for landlords
There's more information in the guidance on Universal Credit and landlords. It includes detailed guidance on:
Rented housing
Service charges
Disclosure
Reporting social rented sector rate changes
Housing costs for 18 to 21 year olds
Personal budgeting support and Alternative Payment Arrangements
5.    Help your tenant prepare
Prepare your tenant for Universal Credit by having discussions about paying rent and making sure they understand how Universal Credit payments work. See How landlords can help their tenants for ways to support and advise them.